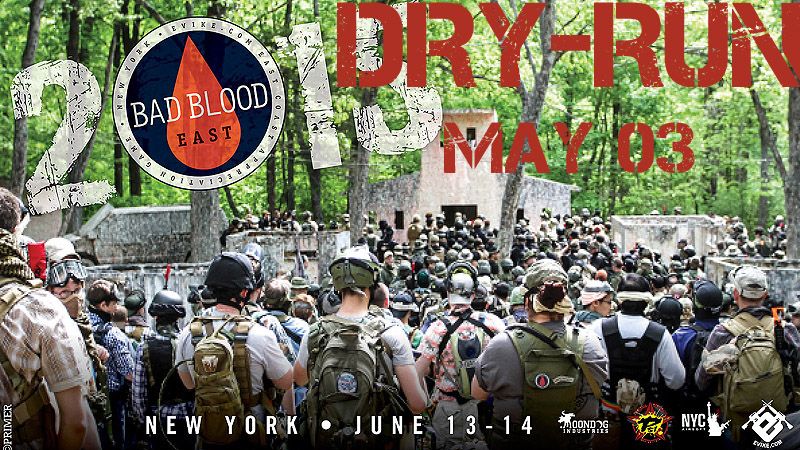 DATE: May 3, 2015
WALKTHROUGH & GAME: 12:00-15:00
VENUE: PSI, Plattekill, NY
We're going to have a walkthrough of the Congo, a refresher on new OPBB rules and gameplay and a mini game. All CO's, Embeds and NPC are encouraged to attend. First time CO's, Embeds, Collectors and Sample Carriers should make all efforts to be there.
Commanders can invite up to 10 members of their faction to participate in the dry run. It's highly recommended you invite first time players, potential squad leaders or anyone that would benefit from a sneakpeak at the field.
This is a full dress rehearsal dry run and correct uniforms are required. You can go easy on the gadgets and ammo, but come looking like it's Game Day. Radio frequencies will be the same as Game Day assignments.
We will chrono since we'll have a minigame later. Barrel blockers must be afixed whenever in staging or walking along the road. Waivers must be signed (available in a packet later)
No "airsoft time". We're leaving staging for the Congo riverdocks at 11:50.
Roster:
Tribals & Sample Carriers
Black Shirts
CO - Wulf
Embed - Muther
•
•
•
•
•
•
•
•
•
•
Deus X
CO - Shogun Mitsu
Embed - Mark Twain
Embed - Viperstrike
•
•
•
•
•
•
•
•
•
•
General Green's Army
CO - Scavenger
Embed - Goose
•
•
•
•
•
•
•
•
•
•
Marxists
CO - MrSpank
Embed - Sonic
Embed - Magnet
•
•
•
•
•
•
•
•
•
•
OD Mercs
CO - Phridum
Embed - Willus
•
•
•
•
•
•
•
•
•
•
Taskforce Kongo
CO - Rosales
Embed - PsiAmp
• Ivi (Reaper)
• Joe (Axeman)
• Rich
• Flaco74
•
•
•
•
•
•