CRYE MultiCam
by Moondog
There is no camo pattern that works every environment in every season. But of all the camo patterns commercially available, CRYE Precision's MultiCam comes pretty damn close. Which is why it's the official uniform of FilForce.
http://www.multicampattern.com
MultiCam
is known as the Gucci of camo for its high cost (a pair of authentic CRYE MultiCam pants can cost over $90/ea!) But it is more than worth its price due to its effectiveness. MiltiCam was an outgrowth of an earlier 'Scorpion' pattern that Crye developed for the US Army's
Future Warrior Program
. The Army instead chose a greyish Universal Camoflauge Pattern (UCP) for it's new ACU, because of a misguided desire for a 'digital' pattern to keep up with the USMC's MARPAT. MultiCam is utilized by SOC units and is rumored to still be in consideration by many Army brass.
Its small pattern size and active blending of browns to light greens throughout the fabric allow it to blend in with the broadest range of enviroments of any camo I have seen. It works effectively year round in seasonal fields and is quite effective in urban CQB as well.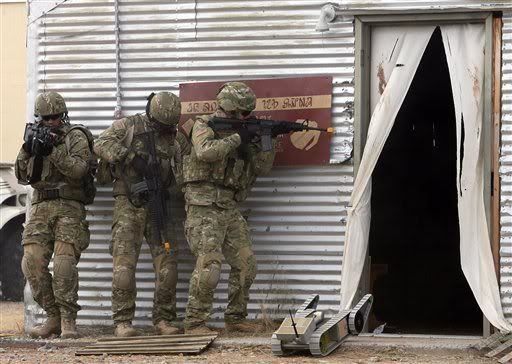 CRYE Battle Apparel
CREY precision also developed unique and very innovative designs for combat BDU's, including a wicking combat-shirt (they were the first to design this combination under-armor type shirt with BDU style collar and sleeves to be worn with body-armor.)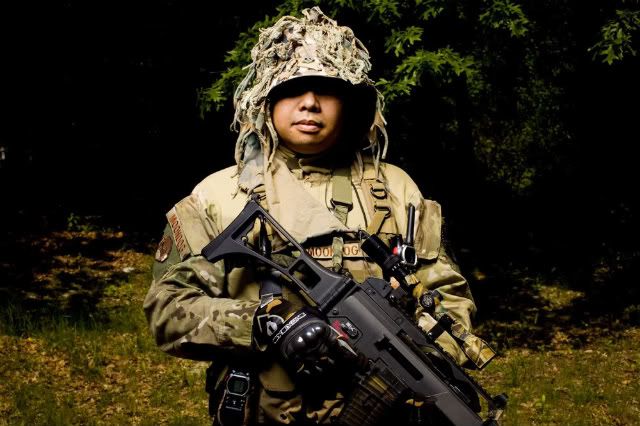 I made my own with the help of my local tailor and a tan polo shirt.
Buying MultiCam
Back in 2005 before they made MultiCam BDU's, my team went to CRYE (based in the the Brooklyn Navy Yards) and bought a few dozen bolts of fabric and shipped it to Manila where we had our first set of BDU's made by
Krukspec
. Today, it's a lot easier. We simply buy our BDU's from
http://www.bdu.com
MultiSham
MultiCam fabric become bootlegged by Chinese factories. Chinese "MultiSham" fade quickly (though I have heard reports of better quality versions since 2008). CRYE has a copyright on the pattern CRYE has been cracking down on Ebay sellers who have been auctioning these Chinese counterfeits. When purchasing your MultiCam, make sure it's authentic CRYE fabric.
http://afidie.com/blog/wp-content/uploads/2008/03/multicam1.jpg