GUIDE: Nametapes
by Moondog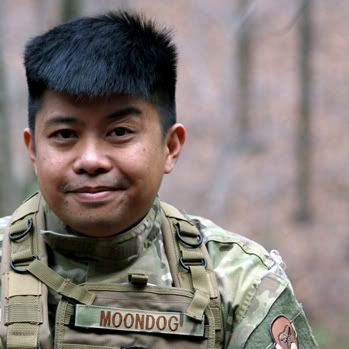 No good loadout is complete without a set of authentic nametapes, with your callsign or last name, to put on your uniform and tactical gear. There are a number of places to buy them. My favorite is
http://www.1800nametape.com
You can choose a nametape to match every US military service type (UCP, MARPAT, Airforce digital, and MultiCam.) For other camo such as Flecktarn or DPM, I recommend tan or OD tags. For black SWAT loadouts, get black nametapes.
I recommend you buy a tape for your BDU (names go on your right side of your uniform, branch nametapes go on the left...but you should not put branch tapes on your uniform if you have not served.). You should also buy two sets for you tactical vest. One for the front but also one for the back to make it easier for your team mates to identify you in combat (everybody looks the same from behind.)
If you have ACU or any velcro ready uniform, I recommend you order the hook-and-loop already attached to the tape. This will save you time and the results are better than adding the velcro later. You can also request to have lower case letters but this is custom request and doesn't appear as an option.
Other nametape sources:
http://www.uniformnametape.com/
http://www.militaryclothing.com/IBS/Sim ... hy/07.html
http://www.militarynames.com/