In 2013, LC announced the first airsoft game to take place at a closed down mall. It had everyone's interest, I jumped on the opportunity to go back then even though it meant flying and shipping my stuff over ther. It's also where I first met LC VIP Ranger Bubba Moore, after that game I believed in his style of leadership and never forgot his humor.
This second time around at the Northridge mall was the best mall event yet ( there has only been 3 nationally - all by Lion Claw), the players are what really set the game. I may have flown out for this but a lot of players, including the 2 dozen friends of mine out from the Chicagoland area made this game great. I.E. not having to scream about hits, your grenade being tossed back to you after it went of, sportsmanship - I got more fist bumps from the socom/multicam side then I did from my own faction.
After my plane landed in Milwaukee I snapped a few photos of the Leningrad-Milwaukee Peace Wall, it's about solidarity.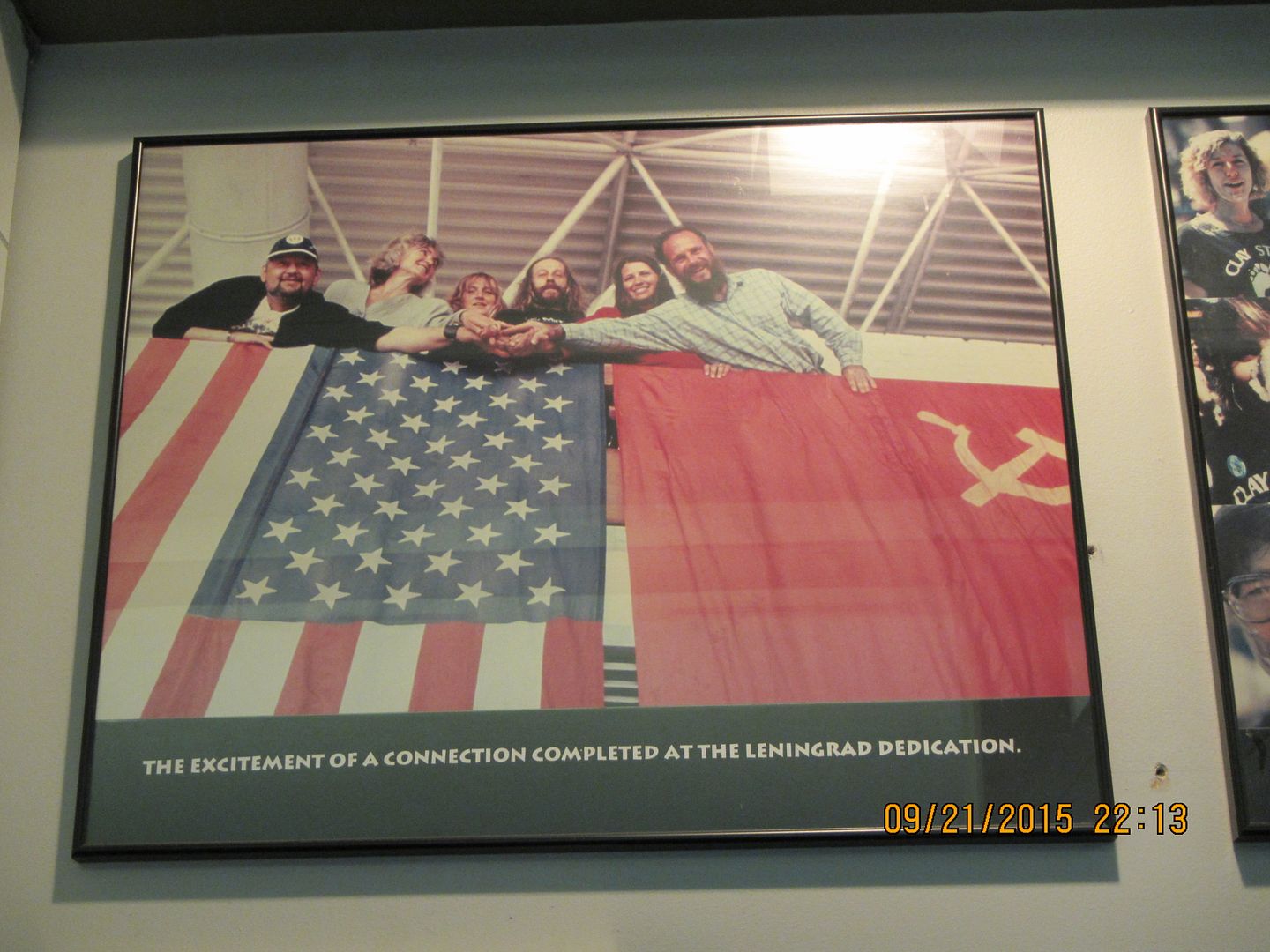 My only gripe if at all, if that unfortunately the JC penny wasn't allowed to be used this time around. Reason why is, an investor came in and is remodeling the mall to reopen it. Our first time there it was scheduled to be demo'd, so because they don't want all the mirrors damaged we weren't allowed to be in there. The JC penny was the best way to break the atrium stalemate the first go around, this time we had to heavily rely on used the back hallways to get around the enemy faction. It lead to lengthily and intense shoot outs that had grenades being tossed in succession from opposing ends. Often times the factions were getting the drop on each other at point blank range. You would think that a short gun would be ideal here, it holds its own if you only stayed in the back hallways. But if you owned something that was SVD length, you can take targets out from a safe distance in the atrium because of no crosswind.
The missions were interesting, we had to disable an antennae by taking off its wing nuts and bringing it back to our spawn. Until we did, socom was able to monitor our radio traffic and learned our challenge code and squad deployments. A flash light was rather useful here, but because we were compromised it was better to run with it all off. there was a split of areas that were lit to too dark but just enough to see. Why this place was better than the Ohio mall is because nothing has been torn down yet. no debris to get caught on or ripping/grabbing you and especially nothing to trip over. After the first evolution there was a prop bomb deployed, planted by the Black widow faction (non playable). it was a loud beep that you can hear from either end of the mall. The code had to be located and entered correctly, while the bomb is exposed in a very visible area. Should the wrong code be entered and it kills everyone and the game ends right there. Green/Russians found the code and deactivated the bomb winning a sizable amount of points for Saturday.
Sunday was Tan/Socom trying to breach in from multiple out side doors while their QRF was inside trying to hijack our spawn. We tried doing the same to them while trying to located intel cases. we got 2 out of 3 cases and neither side was able to capture the others mobile spawn. My last video clip is myself and just 3 other green/Russian defending a breach from I believe half-full size squad of Tan/Socom. we had grenades for days and just great defilade against any of their stair well assaults. Kind of like that term fish in a barrel.
Out here I met my good friends from the chicagoland area from teams : Tactical Idiots, 18th DAG, 303rd, Renegade Bloc and Sparrow Unit.
Here are some of the pics from game day, most of which are from Primer (good seeing you again primer):
all about that B dubs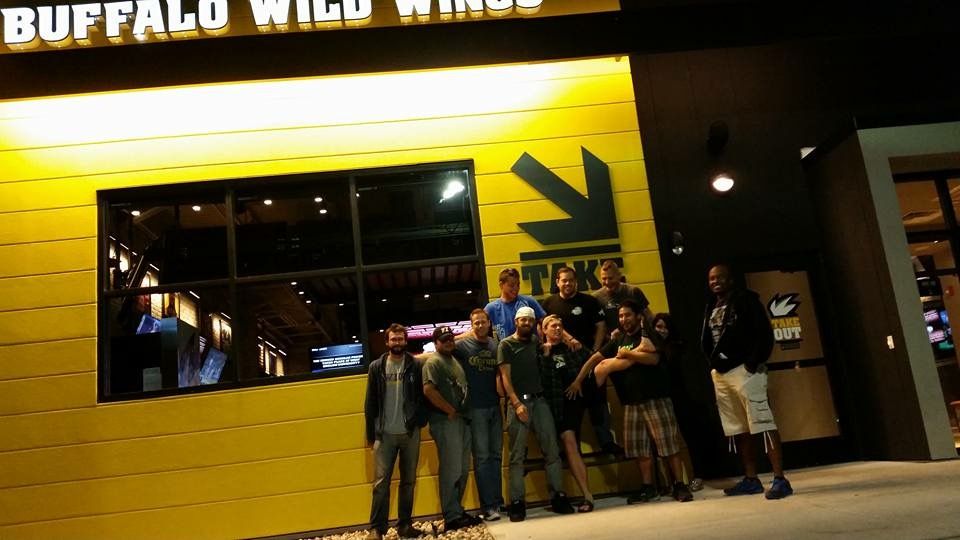 my johnny walker pic:
this was about 8 minutes into the game: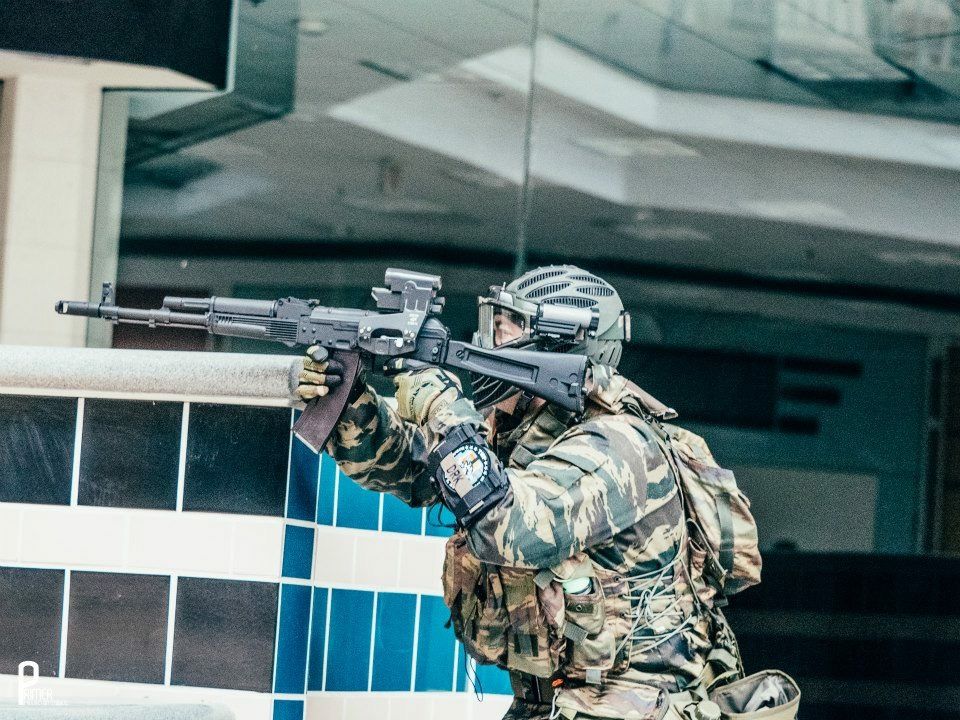 some of my good friends from Chicagoland area that do Russian loadouts as well
and this is group shots of us:
now onto the videos; most of the footage is low light or dark:
https://www.youtube.com/watch?v=x_74cd2yzgU
https://www.youtube.com/watch?v=-y30dCY5Dqo
https://www.youtube.com/watch?v=ix_mT5ckIvg
https://www.youtube.com/watch?v=Bq1iO-pjMJo
https://www.youtube.com/watch?v=tZxiYOPFRgQ
https://www.youtube.com/watch?v=ixk_4ClnazY
I have experimented in the past of running dual head camers, one forward and one backward. still needs work on the rear angle.
forward
https://www.youtube.com/watch?v=Add_Fag647M
rear
https://www.youtube.com/watch?v=dUWhSRfgAZU
https://www.youtube.com/watch?v=vNRBg0mlO8I
just to get an idea of how close up the fighting got sometimes:
https://www.youtube.com/watch?v=or6Vgy2Z4Qc
this clip was one of the few suicide runs done of the entire game, most ended the same:
https://www.youtube.com/watch?v=_NgOZeiIRZQ
and this is the block of time on Sunday near the end of the game:
https://www.youtube.com/watch?v=jmiSmhm35W4
My best clip of the game right up to endex
https://www.youtube.com/watch?v=yuugP9RlsT0
gotta hand it to Lion Claw & staff (Greg Brothers and his crew) for putting on a great game, the players made the most of it as it all comes down to them. If you missed out then I feel bad for you as this mall is being renovated next month and reopened. No idea when the next one is for sure.